ESL shock to NSW insurance
June 18, 2019
Posted by:

preetkhabra

Category:

Insurance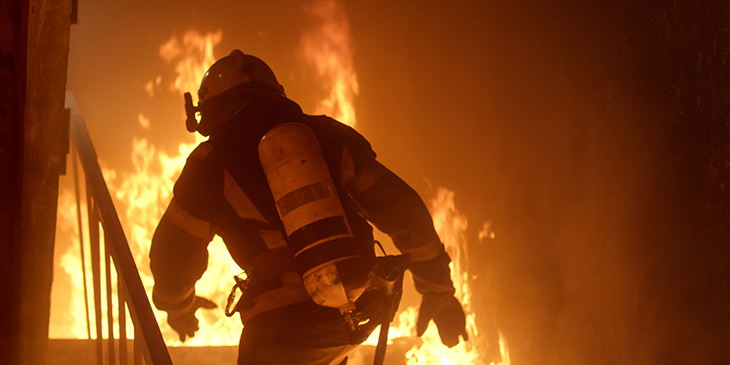 What do insurance and emergency services have in common? Everybody wants to have them but nobody wants to use them.
In New South Wales, the emergency services levy (ESL) funds equipment, workers' compensation and other necessities. And as of 1 July 2019, the state government will be increasing the levy significantly.
The state government has dropped a plan to fund emergency services through a property-based levy administered by local councils in favour of increasing the existing levy, which is paid by insurance companies (and thus, their customers).
Keeping residents and emergency services workers safe isn't cheap; the government plans to purchase an air tanker and two twin-engined aircraft, as well as expanding workers compensation entitlements.
Recent changes in laws make it easier for firefighters to make a workers compensation claim, it's expected that significantly more firefighters diagnosed with work-related cancers will now be eligible for workers compensation benefits, including loss of income payments, medical treatment expenses and death benefit for those with terminal conditions.
How does it work now?
Currently, insurance companies subsidise our emergency services' budgets, with state and local governments contributing around 12% of the total. This cost is passed onto property insurance policy holders in NSW via the emergency services levy (ESL). The amount of ESL charged is determined by each insurer (so it may vary between policies and providers) and is often itemised in policy documentation.
The NSW government had planned to scrap the ESL and replace it with a fire and emergency services levy (FESL), a property-based charge which would have removed insurance companies from funding.
That plan has been put on hold by the Berejiklian Government, however, as it was likely to make some small businesses, and some commercial and industrial operations, worse off.
How is it going to change?
Instead, from 1 July 2019 the existing ESL will be raised by around 15% and will continue to be funded through insurance premiums. This means ESL component of insurance policies will increase.
In fact, the Insurance Council of Australia (ICA) estimates that ESL, stamp duty and GST will together account for more than half the cost of home and contents insurance policies in NSW; for commercial polices, they will account for 60–70% of the cost.
(In the ACT, where insurance levies and taxes have been removed, 10% GST is the only extra cost added to policies.)
What does it mean?
Insurance premiums in NSW are thus set to rise; the ICA expects a $20 million reduction in (pre-tax) spending on insurance, resulting in as many as 2000 households dropping their home insurance and 9000 dropping their contents insurance.
ICA spokesman Campbell Fuller told insurancenews.com.au that in addition to those who forego insurance altogether, "Many more will reduce their amount of cover to lower their premium, leaving them underinsured and potentially unable to resume their quality of life if their home were badly damaged or destroyed."
Instead, the argument is that new equipment purchases, and workers compensation for firefighters, should be funded from general revenue – as they are in other states.
"Despite the Berejiklian Government's decision to reverse last year's ESL reforms, the ICA continues to advocate for the removal of this unfair tax," Fuller said.
"At present, insured property owners provide by far the largest share of funding for fire and emergency services that benefit the entire community, whether insured or not.
"NSW is the only state that continues to fund its emergency services in this unfair manner."
Important disclaimer – Steadfast Group Limited ABN 98 073 659 677, its subsidiaries and its associates.
The views expressed are those of the author only and do not necessarily reflect those of Steadfast.
This magazine provides information rather than financial product or other advice. The content of this magazine, including any information contained on it, has been prepared without taking into account your objectives, financial situation or needs. You should consider the appropriateness of the information, taking these matters into account, before you act on any information. In particular, you should review the product disclosure statement for any product that the information relates to it before acquiring the product.
Information is current as at the date articles are written as specified within them but is subject to change. Steadfast, its subsidiaries and its associates make no representation as to the accuracy or completeness of the information. Various third parties, including Know Risk, have contributed to the production of this content. All information is subject to copyright and may not be reproduced without the prior written consent of Steadfast Group Limited.